SR/Manifest Vanipedije
From Vanipedia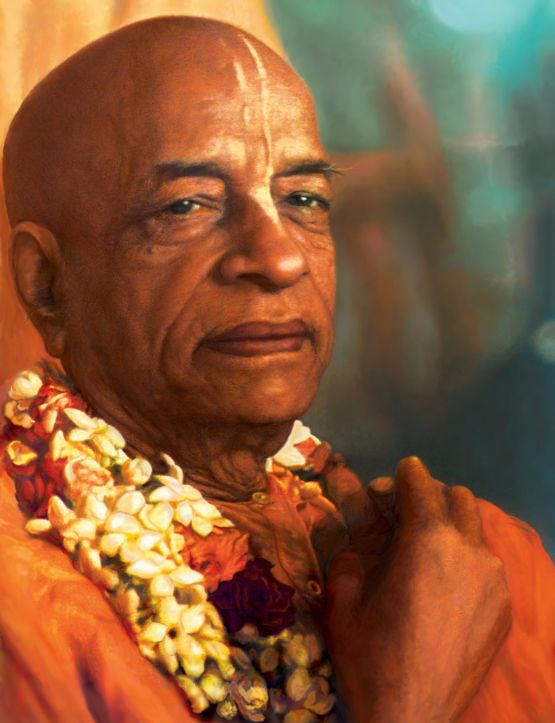 Uvod
Srila Prabhupadu je njegovo učenje bilo veoma važno i zato je Vanipedija posvećena isključivo njegovom delu koje obuhvata knjige, snimljene lekcije i razgovore, pisma itd. Kada bude završena, Vanipedija će biti prvi Vani-hram na svetu koji će nuditi sveto mesto (prostor) gde će milioni ljudi koji traže autentično duhovno vođstvo naći odgovore i inspiraciju u čuvenom učenju Srila Prabhupada, predstavljenim u formatu enciklopedije na koliko god je jezika moguće.
Izjava vizije Vanipedie
Sradnja kako bi se prizvalo i u potpunosti manifestovalo višejezično Vani-prisustvo Srila Prabhupada i tako omogućilo hiljadama miliona ljudi da žive nauku svesnosti Krišne i pomažu sankirtana pokret Gospoda Caitanye Mahaprabhua kako bi se ljudsko društvo ponovo prroduhovilo.
Saradnja
Izgradnja enciklopedije do stepena koji je prikazan u Vanipediji jedino je moguć masovnim zajedničkim naporom hiljada bhakti koji sarađujući sastavljaju i predano prevode lekcije (učenja) Srila Prabhupada.
Mi želimo da završimo prevođenje svih Srila Prabhupadovih knjiga, lekcija, razgovora i pisama na najmanje 16 jezika i da dostignemo najmanje 108 jezika na kojima je bar nešto prevedeno u Vanipediji do novembra 2027.
Do oktobra 2017. kompletna Biblija je prevedena na 670 jezika, Novi zavet je preveden na 1521 jezik, a delovi Biblije i biblijske priče na 1121 različit jezik. Ova statistika pokazuje da naši ciljevi, dok se beleži značajan porast Srila Prabhupadovih lekcija (učenja), ni malo nisu ambiciozni u poređenju sa naporima hrišćana da prošire svoje učenje svetom (globalno).
Pozivamo sve bhakte da nam se pridruže u ovom plemenitom poduhvatu prizivanja i potpunog manifestovanja višejezičnog Vani-prisustva Srila Prabhupada na mreži (internetu) za dobrobit ČITAVOG čovečanstva.
Invokacija (Prizivanje)
1965. Srila Prabhupada je nepozvan stigao u Ameriku. Iako su se dani njegovog sjajnog Vapu prisustva okončali 1977, on i dalje postoji u svom Vani i to je prisustvo koje moramo da prizovemo. Jedino pozivanjem i moljenjem (molbom) da se pojavi, Srila Prabhupada će to uraditi. Ključ njegove pojave koji mi držimo u svoji rukama je naša intenzivna želja da on bude među nama.
Potpuna manifestacija
Mi ne želimo delimično prisustvo Srila Prabhupada pred nama. Mi želimo njegovo potpuno Vani-prisustvo. Sve njegove snimljene lekcije (učenja) treba ba budu potpuno sastavaljene i prevedene na mnoge jezike. To je naša ponuda (poklon) budućim generacijama ljudi na ovoj planeti - potpuna zaštita (ashraya) (u formi) Srila Prabhupadovog učenja.
Vani-prisustvo
Srila Prabhupadovo potpuno Vani-prisustvo će se pojaviti u dve faze. Prva - jednostvana (lakša) faza - je sastvaljanje i prevođenje čitavog Srila Prahupadovog učenja na sve jezike. Druga - teža faza - je da hiljade miliona ljudi u potpunosti žive njegovo učenje.
Različiti načini ućenja
Do danas smo u svojim istraživanjima otktili da postoji 60 različitih načina na koje je Srila Prabhupada uputio bhakte da čitaju njegove knjige.
Proučavajući Srila Prabhupadove knjige na ove različite načine možemo da ih razumemo i prihvatimo na pravi način. Sledeći tematsku metodologiju proučavanja i zatim sastavljanja (kompilovanja) njegovih knjiga, osoba može veoma lako da duboko prodre u značenje svake reči, fraze, koncepta ili ličnosti koje Srila Prabhupad predstavlja (prikazuje). Njegovo učenje je bez sumnje naš život i duša i kada ga proučavamo temeljno možemo opaziti i iskusiti Srila Prabhupadovo prisustvo na mnoge duboke (intenzivne) načine.
Deset miliona Acarya
Pretpostavimo da sada imate deset hiljada. Mi ćemo se proširiti do sto hiljada. To je potrebno. Zatim sto hiljada do milion, a miliom do deset miliona. Dakle, neće biti nedostatka acharya i ljudi će veoma lako razumeti svesnost Krišne. Dakle, stvorite tu organizaciju. Ne budite puni sebe bez razloga (lažno). Sledite uputstva acharya i pokušajte da postanete savršeni, da sazrete. Onda će biti veoma lako da se borite protiv maye. Da. Acharye proglašavaju rat protiv aktivnosti maye. – Srila Prabhupadova lekcija na Sri Caitanya-caritamrtu, 6 April 1975
Komentar
Ova izjava vizije Srila Prabhupada govorri sama za sebe - savršen plan da ljudi lako (jednostavno) razumeju svesnost Krišne. Deset miliona opunomoćenih siksa-učenika Srila Prabhupada ponizno (skromno) živi po instrukcijama našeg Osnivača-acarye i uvek stremi savršenstvu i zrelosti. Srila Prabhupada je jasno izjavio "napravite (stvorite) tu organizaciju." Vanipedia entuziastično pomaže da se ta vizija ostvari.
Nauka svesnosti Krišne
U devetom poglavlju Bhagavad-gite ova nauka svesnosti Krišne se naziva kraljem sveg znanja, kraljem svih poverljivih stvari i vrhovnom naukom transendentalne samospoznaje. Svesnost Krišne je transcendentalna nauka koja može da bude otkrivena iskrenom bhakti koji je spreman da radi službu za Boga. Svesnost Krišne se ne postiže suvim argumentima ili akademskim kvalifikacijama. Svesnost Krišne nije vera kao što su hindu, budistička, hrišćanska ili islamska vera, nego nauka. Ako neko pažljivo čita Srila Prabhupadove knjige razumeće najvišu nauku svesnosti Krišne i biće još više inspirisan da je širi svim osobama za njihovu istinsku dobrobit.
Sankirtana pokret Gospoda Caitanye
Gospod Sri Caitanya Mahaprabhu je otac i pokretač pokreta sankirtana. Onog ko Ga obožava žrtvujući svoj život, novac, inteligenciju i reči za pokret sankirtana Gospod prepoznaje i obdaruje ga Svojim blagoslovima. Rečeno je da su svi ostali budalasti zato što od svih žrtvi u kojima osoba može uposliti svoju energiju, žrtva napravljena za pokret sankirtana je najveličanstvenija. Čitav pokret svesnosti Krišne je baziran na principima pokreta sankirtana koji je pokrenuo (inagurisao) Sri Caitanya Mahaprabhu. Prema tome, osoba koja pokušava da razume Vrhovnu Božansku Ličnost kroz pokret sankirtnana ima savršeno znanje (sve zna savršeno). To je sumedhas, osoba poprilične inteligencije.
Ponovno produhovljavanje ljudskog društva
Ljudsko društvo se u sadašnjem trenutku ne nalazi u mraku zaborava. Učinjen je brz progres na polju materijalnog komfora, obrazovanja i ekonomskog razvoja u čitavom svetu. Ali negde u čitavom društvenom telu postoji zrnce razdora i zbog toga se vode svađe naveliko oko ne tako bitnih stvari. Postoji potreba za rešenjem pitanja kako ljudsko društvo da postane jedinstveno u miru, prijateljstvu i napredku sa zajedničkim ciljem. Srimad-Bhagavatam ispunjava tu potrebu zato što je to kulurno predstavljanje ponovnog produhovljavanja čitavog ljudskog društva. Većina (masa) ljudi je, u principu, samo alat u rukama modernih političara i vođa naroda. Ako samo vođe promene mišljenje (razmišljanje), sigurno će doći do radikalne promene atmosfere (!ne meteorološke!) u svetu. Cilj pravog obrazovanja (edukacije) bi trebalo da bude samospoznaja, shvatanje duhovnih vrednosti duše. Svako bi trebalo da pomogne u produhovljavanju svih aktivnosti na svetu. Takvim aktivnostima i izvršilac i izvršen posao postaju zajedno napunjeni duhovnošću i nadilaze modove pirode.
Izjava misije Vanipedje
Ponuditi Srila Prabhupadu stalnu platformu (koja se proteže) širom sveta sa koje bi propovedao, obrazovao i trenirao ljude u nauci o svesnosti Krishne na svim jezicima sveta.
Istraživati, otkrivati i sveobuhvatno sasatavljati učenje Srila Prabhupada iz različitih uglova vizije.
Predstaviti Vani Srila Prabhupada na lako dostupan i razumljiv način.
Ponuditi (skladište) mesto obimnog tematskog istraživanja kako bi se olakšalo pisanje mnogih tematskih knjiga bazranih na Vani Srila Prabhupada.
Ponuditi sredstva (nastavnog) programa za različite obrazovne inicijative unutar Vani Srila Prabhupada.
Iskrenim sledbenicima Srila Prabhupada usaditi nedvosmisleno shvatanje da je neophodno da se i konsultuje Vani Srila Prabhupada za lično usmerenje i da se postane dovoljno učen kako bi se on (Srila Prabhupada) predstavljao na svim nivoima.
Privući sledbenike Srila Prabhupada iz svih nacija da sarađuju na globalnom nivou kako bi ostvarili sve prethodno rečeno.
Šta nas motiviše da stvaramo (gradimo) Vanipedju?
Srila Prabhupada je čist bhakta, direktno opunomoćen od strane Gospoda Sri Krišne da angažuje živa bića u predanoj službi Bogu punoj ljubavi. To punomoćje je dokazano njegovim neuporedivim izlaganjem o Apsolutnoj Istini u njegovim predavanjima (lekcijama).
Nije postojao veći izlagač (propovedač) Vaishnavske filozofije u moderno doba i veći kritičar društva, koji je objasnio savremeni svet KAKV JESTE, od Srila Prabhupada.
Srila Prabhupadovo učenje (lekcije) će biti osnovna zaštita milionima njegovih sledbenika za sve buduće generacije.
Srila Prabhupada je želeo da se njegovo učenje obilato širi (distribuira) i da se razume na pravi način.
Tematski pristup Srila Prabhupadovim lekcijama umnogome unapređuje proces razumevanja istine u njima i (to) da postoji ogromna vrednost u istraživanju, otkrivanju i temeljnom sastavljanju njegovih učenja iz svakog ugla gledanja.
Prevođenje svih Srila Prabhupadovih lekcija na određeni jezik je isto što i pozivanje Srila Prabhupada da večno boravi na mestima gde se ti jezici govore.
Pošto nije fizički prisutan, Srila Prabhupadu je potrebno što više vanislugu da mu pomažu u ovoj misiji.
Prema tome, posvećeni smo stvaranju zaista dinamične platforme koja će olakšati (rasprostranjenu) široku distribuciju i pravilno razumevanje savršenog znanja i spoznaja koje nalazimo u Šrila Prabhupadovim učenjima, kako bi moglo radosno da se deluje prema (u skladu sa) njima. To je tako jednostavno. Jedina stvar koja nas razdvaja od završetka Vanipedije je vreme i mnogi sveti sati vaniseve koje tek treba da ponude bhakte koji su posvećeni ovoj viziji.
Najlepše se zahvaljujem svima vama koji cenite moju skromnu službu koju pukušavam da ostvarim kao dužnost koju mi je dao (naredio) moj Guru Maharaja. Zahtevam od svih svojih učenika da sarađuju i siguran sam da će naša misija napredovati van svake sumnje. – Srila Prabhupadovo pismo Tamala Krishna dasu (GBC) - 14 avgust, 1971
==Tri Šrila Prabhupadova prirodna položaja ==

Kultura (prihvatanja) zaštite lotosovih stopala Šrila Prabhupadovog učenja može se ostvariti tek kada se ova tri položaja Šrila Prabhupada probude u srcima svih njegovih sledbenika.
Šrila Prabhupada je naš vodeći siksa-guru
Mi prihvatamo da svi Šrila Prabhupadovi sledbenici mogu da iskuse njegovo prisustvo i zaštitu (sklonište) u njegovom učenju – i individualno i u međusobnoj diskusiji.
Mi se pročišćavamo i uspostavljamo čvrstu vezu sa Šrila Prabhupadom učeći da živimo tako da nam on bude savest vodilja.
Ohrabrujemo bhakte da osećaju odvojenost od Šrila Prabhupada i da ulože vreme u traženje njegovog prisustva i utehe u njegovom Vani.
Delimo Šrila Prabhupadovu samilost sa svim njegovim sledbenicima, uključujući one koji uzimaju inicijaciju u liniji njegovog učeničkog nasleđa, kao i one koji ga slede na drugačije načine.
Učimo (obrazujemo) bhakte istini Šrila Prabhupadovog položaja kao našeg vodećeg siksa-gurua i našeg sisya odnosa sa njim u odvojenosti.
Uspostavljamo siksa opunomoćeno učeničko nasleđe kako bi podržali nasleđe Šrila Prabhupada u narednim generacijama.
Šrila Prabhupada je osnivač - acharya ISKCON-a
Njegov Vani promovišemo kao primarnu pokretačku silu koja drži članove ISKCON-a povezanim i vernim njemu i na taj način nadahnutim, entuzijastičnim i odlučnim da ovaj pokret učine baš onakvim kakavim je želeo da bude - i sada i u budućnosti.
Ohrabrujemo održivi razvoj vajšnavsko-bramanskih standarda usredsređenih na Šrila Prabhupadovo učenje i njegovu strategiju propovedanja – "vani kulturu".
Učimo bhakte istini položaja Šrila Prabhupada kao osnivača-acharye ISKON-a i našoj službi njemu i njegovom pokretu.
Šrila Prabhupada je acharya čitavog sveta
Povećavamo globalnu svesnost o važnosti Šrila Prabhupadove duhovne veličine kao acharye čitavog sveta uspostavljajući savremenu relevantnost njegovog učenja u svim krugovima u svakoj zemlji.
Inspirišemo kulturu uvažavanja i poštovanja učenja Šrila Prabhupada koja za rezultat ima aktivno učešće svetske populacije u praktikovanju svesnosti Krišne.
Shvatamo (Prihvatamo) pretpostavku da je Šrila Prabhupada sagradio kuću u kojoj ceo svet može živeti uspostavljanjem njegovog Vani kao i temelja i krova - "zaklona, ashraya " - koji štiti ovu kuću.
Vitalno (Bitno) za uspostavljanje prirodnog položaja Šrila Prabhupada
Našoj ISKCON zajednici su potrebne obrazovne inicijative, političke direktive i društvena kultura da bi se olakšao i negovao prirodni položaj Šrila Prabhupada među njegovim sledbenicima i unutar njegovog pokreta. To se neće dogoditi automatski ili pukim maštanjem. To se može postići samo inteligentnim, sporazumnim i kolaborativnim naporima koje nude njegove bhakte čistog srca.
Pet ključnih prepreka koje skrivaju prirodni položaj Šrila Prabhupada unutar njegovog pokreta:
1. nepoznavanje Šrila Prabhupadovog učenja – on je dao uputstva, ali mi nismo svesni da ona postoje.
2. ravnodušnost prema Šrila Prabhupadovom učenju - znamo da uputstva postoje, ali nas ne zanimaju. Ignorišemo ih.
3. nerazumevanje Šrila Prabhupadovog učenja – mi ga iskreno primenjujemo, ali zbog našeg prevelikog samopouzdanja ili nedostatka zrelosti, ono biva zloupotrebljeno (pogrešno primenjeno).
4. nedostatak vere u Šrila Prabhupadovo učenje - duboko u sebi nismo u potpunosti uvereni i smatramo ga utopijskim, nerealnim i nepraktičnim za 'moderan svet'.
5. takmičimo se sa Šrila Prabhupadovim učenjem - sa punim ubeđenjem i entuzijazmom idemo u potpuno drugom pravcu od onog u kom nas je Šrila Prabhupada uputio i na taj način utičemo na druge da idu s nama.
Komentar
Mi verujemo da se ove prepreke lako mogu prevazići uvođenjem sveobuhvatnih, strukturnih programa edukacije i treninga usmerenih ka negovanju našeg odnosa i povećanju našeg znanja o Šrila Prabhupadovom učenju. To će, međutim, uspeti samo ako ga podstakne ozbiljna posvećenost rukovodstva da se stvori kultura duboko ukorenjena u Šrila Prabhupadovom Vani. Prirodni položaj Šrila Prabhupada automatski će postati i ostati očigledan svim generacijama bhakta.
Bhakte su Šrila Prabhupadovi udovi, ISKCON je njegovo telo, a njegov Vani je njegova duša
Uvek bi trebalo da imamo na umu da se ovo što mi radimo nalazi u sistemu parampara koji počinje od Gospoda Krišne, pa sve do nas. Prema tome, naš duh ljubavi bi trebalo da bude više kao poruka nego fizičko predstavljanje. Kada volimo poruku i služimo Mu, automatski je pokazana i naša devocijska ljubav prema fizičkom. – Šrila Prabhupadovo pismo Govinda dasi, 7 April 1970
Komentar
Mi smo Šrila Prabhupadovi udovi. Da bismo uspešno sarađivali sa njim do njegovog potpunog zadovoljstva, moramo sa njim da budemo sjedinjeni u svesnosti. To jedinstvo u ljubavi se razvija tako što postajemo potpuno absorbovani i uvereni u njegov Vani i kada ga praktikujemo. Naša holistička strategija uspeha podrazumeva da svako usvoji Šrila Prabhupadovo učenje i hrabro ga postavi u središte svega što činimo za njegov pokret svesnosti Krišne. Na ovaj način, Šrila Prabhupadove bhakte mogu lično napredovati i svojim službama učiniti ISKCON čvrstim telom koje može ispuniti Šrila Prabhupadovu želju da spasi svet od potpune katastrofe. Bhakte pobeđuju, GBC pobeđuje, ISKCON pobeđuje, svet pobeđuje, Šrila Prabhupad pobjeđuje i Gospod Caitanya pobjeđuje. Neće biti gubitnika.
Distribucija učenja Parampara
1486 Caitanya Mahaprabhu se pojavio kako bi svetu preneo znanje svesnosti Krišne – pre 533 godine
1488 Sanatana Goswami se pojavio da bi pisao knjige o svesnosti Krišne – pre 531 godine
1489 Rupa Gosvami se pojavio da bi pisao knjige o svesnosti Krišne – pre 530 godina
1495 Raghunatha Gosvami se pojavio da bi pisao knjige o svesnosti Krišne – pre 524 godine
1500 Mehaničke štamparije su pokrenule revoluciju u distribuiranju knjiga širom Evrope – pre 520 godina
1513 Jiva Gosvami se pojavio da bi pisao knjige o svesnosti Krišne – pre 506 godina
1834 Bhaktivinoda Thakura se pojavio da bi pisao knjige o svesnosti Krišne – pre 185 godina
1874 Bhaktisiddhanta Sarasvati se pojavio da bi pisao knjige o svesnosti Krišne – pre 145 godina
1896 Šrila Prabhupada se pojavio da bi pisao knjige o svesnosti Krišne – pre 123 godine
1914 Bhaktisiddhanta Sarasvati stvara izraz "brhat-mrdanga" – pre 105 godina
1922 Šrila Prabhupada po prvi put upoznaje Bhaktisiddhanta Sarasvatija i odmah se od njega traži da propoveda na engleskom jeziku – pre 97 godina
1935 Šrila Prabhupada dobija instrukciju da štampa knjige – pre 84 godine
1944 Šrila Prabhupada pokreće časopis Back to Godhead (Natrag Bogu) – pre 75 godina
1956 Šrila Prabhupada se seli u Vrindavan da bi pisao knjige – pre 63 godine
1962 Šrila Prabhupada objavljuje svoj prvi tom Srimad-Bhagavatama – pre 57 godina
1965 Šrila Prabhupada stiže na zapad da distribuira (deli) svoje knjige – pre 54 godine
1968 Šrila Prabhupada objavljuje svoju skraćenu verziju Bhagavad-gite Kakva jeste – pre 52 godine
1972 Šrila Prabhupada objavljuje svoju punu verziju Bhagavad-gite Kakva jeste – pre 47 godina
1972 Šrila Prabhupada pokreće BBT da bi štampao knjige – pre 47 godina
1974 Šrila Prabhupadovi učenici počinju sa ozbiljnim deljenjem (distribucijom) njegovih knjiga – pre 45 godina
1975 Šrila Prabhupada završava (kompletira) Sri Caitanya-caritamrtu – pre 44 godine
1977 Šrila Prabhupada prestaje da govori i ostavlja svoj Vani da se mi brinemo o njemu – pre 42 godine
1978 Uspostavljena (Stvorena) je Arhiva Bhaktivedante – pre 41 godinu
1986 Digitalno pohranjen material širom sveta dostiže 1 CD-ROM po osobi – pre 33 godine
1991 Svetska mreža (WWW) (brhat-brhat-brhat mrdanga) je stvorena – pre 28 godina
1992 Stvorena je verzija 1.0 Bhaktivedanta Veda baze – pre 27 godina
2002 Stiglo je digitalno doba – digitalno skladištenje podataka nadmašuje analogno – pre 17 godina
2007 Digitalno pohranjen material širom sveta dostiže 61 CD-ROM po osobi, što čini 427 mlliona CD-ROMova (punih) – pre 12 godina
2007 Šila Prabhupadov Vani-templ (hram), Vanipedia počinje da se izgrađuje na Mreži – pre 12 godina
2010 Šrila Prabhupadov Vapu-templ (hram), Hram vedskog planetariuma počinje da se gradi u Sridhama Mayapuru – pre 9 godina
2012 Vanipedia dostiže 1,906,753 citata, 108,971 stranicu i 13,946 kategorija – pre 7 godina
2013 ISKCON bhakte su podelile 500,000,000 Šrila Prabhupadovih knjiga za 48 godina – u proseku 28,538 knjiga svakog dana – pre 6 godina
2019 21. marta, na dan Gaure Purnime, u 7.15 po srednjoevropskom vremenu, Vanipedija slavi 11 godina postojanja pozivajući bhakte na zajedničku saradnju kako bi prizvali i potpuno manifestovali pisustvo Šrila Prabhupadovog Vani. Vanipedia sada nudi 45.588 kategorija, 282.297 stranica, 2.100.000 dodatnih citata predstavljenih na 93 jezika. To je ostvarilo preko 1.220 bhakta koji su odradili više od 295.000 sati vaniseve. Preostaje nam još dug put da bismo dovršili Šrila Prabhupadov vani hram, tako da i dalje pozivamo bhakte da učestvuju u ovoj slavnoj misiji.
Komentar
Razvijanje misije Sri Caitanye Mahaprabhua pod zastavom modernog pokreta svesnosti Krišne je veoma uzbudljivo vreme za obavljanje predanog služenja.
Šrila Prabhupad, osnivač Međunarodnog društva za svesnost Krišne, doneo je na svetsku scenu fenomen koji menja ljudske živote, obliku njegovih prevoda, komentara na Bhaktivedantu, predavanja, razgovora i pisama. Tu leži ključ za (respiritualizaciju) ponovno produhovljenje celog ljudskog društva.
Vani, lično druženje i služenje u odvojenosti - Citati
U odsustvu fizičkog oblika duhovnog učitelja Vaniseva je važnija. Moj duhovni učitelj, Sarasvati Gosvami Thakura, možda nije fizički prisutan, ali zato što pokušavam da služim/sledim Njegova uputstva nikad se ne osećam odvojenim od Njega. Očekujem da svi vi sledite ove instrukcije (uputstva). – Šrila Prabhupadovo pismo Karandhara dasu (GBC), 22. avgust 1970
Od samog početka ja sam izrazito protiv impersonalista i sve moje knjige naglašavaju tu poentu. Dakle, moja usmena uputstva kao i moje knjige su tu da vam služe. Sada ih vi, GBC, savetujte i prenesite jasnu i snažnu ideju i onda neće biti uznemirenosti. Uznemirenost dolazi zbog neznanja; gde nema neznanja nema ni uznemirenosti. – Šrila Prabhupadovo pismo Hayagriva dasu (GBC), 22. avgust 1970
Što se ličnog kontakta sa Učiteljem tiče, ja sam bio u prisustvu mog duhovnog učitelja samo četiri ili pet puta, ali nikad nisam napustio njegovo društvo ni za trenutak. Zato što sledim njegova uputstva, nikada nisam ostetio bilo kakvu odvojenost. – Šrila Prabhupadovo pismo Satyadhanya dasu, 20. februar 1972
Molim vas, budite srećni u odvojenosti. Ja sam odvojen od mog duhovnog učitelja od 1936. ali sam uvek sa njim dok god radim po njegovim uputstvima. Dakle, trebalo bi da radimo zajedno kako bismo zadovoljili Gospoda Krišnu i na taj način će se osećaj odvojenosti preobratiti u transcendentalno blaženstvo. – Šrila Prabhupadovo pismo Uddhava dasu (ISKCON Press), 3. maj 1968
Komentar
Šrila Prabhupad nudi mnoge otvorene istine u ovom nizu izjava.
Šrila Prabhupadovo lično vodstvo je uvek tu.
Trebalo bi da budemo srećni u odvojenosti od Šrila Prabhupada.
U Šrila Prabhupadovom fizičkom odsustvu njegova Vaniseva je bitnija/važnija.
Šrila Prabhupad je imao veoma malo ličnog druženja sa njegovim duhovnim učiteljem.
Šrila Prabhupadove usmene instrukcije, kao i njegove knjige, su tu da nam služe.
Preobratite osećaj odvojenosti od Šrila Prabhupada u transcendentalno blaženstvo.
Kada Šrila Prabhupad nije fizički prisutan, ako sledimo njegov Vani, dobićemo njegovu pomoć.
Šrila Prabhupad nikad, ni za trenutak, nije napustio društvo Bhaktisiddhanta Sarasvatija.
Konsultujući Šrila Prabhupadova usmena uputstva i njegove knjige dobijamo jasne i snažne ideje.
Sledeći Šrila Prabhupadove instrukcije/uputstva "nikada nećemo osetiti" odvojenost (odsečenost) od njega.
Šrila Prabhupad očekuje da svi njegovi sledbenici slede ova uputstva kakao bi postali njegovi opunomoćeni siksa-učenici.
Korišćenje medija za širenje Krišnine poruke
Veoma sam ohrabren izveštajima o orgomnom uspehu vaših TV i radio programa. Kolikogod je moguće pokušajte da povećate naše programe propovedanja koristeći sve dostupne masovne medije. Mi smo moderne Vaishnave i moramo energično da propovedamo koristeći sva raspoloživa sredstva. – Šrila Prabhupadovo pismo Rupanuga dasu (GBC), 30. decembar 1971
Ako možete sve da uredite da ja jednostavno sedim u svojoj sobi, a da me vidi ceo svet i da se obraćam (pričam) svetu, onda nikada neću napustiti Los Anđeles. To će biti savršenstvo vašeg losanđeleskog hrama. Veoma sam, veoma ohrabren vašim predlogom da preplavimo medije u vašoj zemlji našim programima svesnosti Krišne i vidim da se to u vašim rukama i praktično uobličava zbog čega sam još zadovoljniji. - Šrila Prabhupadovo pismo Siddhesvar dasu i Krishnakanti dasu, 16. februar 1972
Komentar
Sledeći stope svog duhovnog učitelja (Guru Maharaja) Šrila Prabhupada je poznavao umetnost kako da sve angažuje u službi Krishni.
Šrila Prabhupad želi da ga svet vidi i da se on obaća (priča) svetu.
Šrila Prabhupad želi da preplavi medije našim programima svesnosti Krišne.
Šrila Prabhupad želi da se njegove knjige distribuiraju preko štampe i ostalih modernih medija.
Šrila Prabhupad je bio srećan da čuje o planu enciklopedijskog uređenja njegovog učenja po temama.
Šrila Prabhupad kaže da treba da pojačamo/povećamo naše programe propovedanja koristeći sve dostupne masovne medije.
Šrila Prabhupad kaže da smo mi moderne Vaishnave i da moramo energično da propovedamo koristeći sva dostupna sredstva.
Šrila Prabhupad kaže da možemo da koristimo sve – televiziju, radio, filmove ili štagod je moguće – da bismo govorili o Krišni.
Šrila Prabhupad kaže da masovni mediji mogu postati veoma važan instrument u širenju našeg pokreta svesnosti Krišne.
Moderni mediji, moderne mogućnosti
Za Šrila Prabhupada, 70-ih godina prošlog veka, termini moderni mediji i masovni mediji su predstavljali štamparsku presu, radio, TV i filmove. Od njegovog odlaska, pejzaž masovnih medija dramatično se transformisao uključujući Android telefone, računare i skladištenje podataka u oblaku, čitače e-knjiga, e-trgovinu, interaktivnu televiziju i igrice, publikovanje (objavljivanje) preko mreže, podkastove i RSS feedove, društvene mreže, striming medijske usluge, tač-skrin tehnologije, internetske komunikacione i distributivne usluge i bežične tehnologije
U skladu sa Srila Prabhupadovim primerom, mi od 2007 koristimo tehnologije masovnih medija za sastavljanje, obeležavanje (indeksiranje), kategorizaciju i distribuciju Šrila Prabhupadove Vani.
Cilj Vanipedije je da poveća vidljivost i dostupnost Srila Prabhupadovog učenja na mreži nudeći besplatan, autentičan izvor na jednom mestu za
• ISKCON propovednike
• ISKCON rukovodioce i menadžere
• bhakte koje studiraju duhovne (devocijske) kurseve
• bhakte koje žele da prodube svoje znanje
• bhakte koje su uključene u međuverske razgovore
• one koji izrađuju nastavne programe
• bhakte koji osećaju odvojenost od Šrila Prabhupada
• izvršne rukovodioce
• akademike
• nastavnike i studente religijskih studija
• pisce
• one koji traže duhovnost
• ljude zabrinute za trenutne probleme u društvu
• istoričare
Komentar
Postoji još mnogo toga što treba učiniti da se Šrila Prabhupadovo učenje učini dostupnim i istaknutijim u današnjem svetu. Zajedničke mrežne tehnologije pružaju nam priliku da nadmašimo sve naše dosadašnje uspehe.
Vaniseva – sveti čin služenja Šrila Prabhupadove Vani
Šrila Prabhupad je prestao da govori 14. novembra 1977, ali Vani koje nam je dao ostaju uvek sveže. Međutim, ta učenja još uvek nisu u svom izvornom stanju niti su sva lako dostupna njegovim bhaktama. Šrila Prabhupadovi sledbenici imaju svetu dužnost da sačuvaju i dele (distribuiraju) njegove Vani svima. Zbog toga vas pozivamo da vršite ovu vanisevu.
Uvek imaj na umu da si jedan od nekolicine ljudi koje sam naimenovao (postavio) da nastave ono što ja radim širom sveta i misija koju imaš pred sobom je ogromna. Zato se uvek moli Krišni da ti da snagu za ostvarenje ove misije da radiš šta ja radim. Moj prvi zadatak je da bhaktama pružim pravo znanje i da ih uključim u predano služenje, tako da to za tebe nije tako težak zadatak, sve sam ti dao, prema tome, čitaj i govori iz knjiga i veoma mnogo novih umova će zablistati. Mi imamo toliko mnogo knjiga, tako da ako nastavimo da propovedamo iz njih narednih 1000 godina, imamo dovoljno zaliha. – Šrila Prabhupadovo pismo Satsvarupa dasu (GBC), 16. jun 1972
U junu 1972. Šrila Prabhupad je rekao da "mi imamo toliko mnogo knjiga" da imamo"dovoljno zaliha"da iz njih propovedamo"narednih 1000 godina." U tom trenutku je bilo naštampano samo 10 naslova, tako da sa svim dodatnim knjigama koje je Šrila Prabhupad objavio od jula 1972. do novembra 1977. broj godina zaliha lako može da se poveća na 5000. Ako tome dodamo njegova usmena uputstva i pisma, onda se zalihe povećavaju na 10 000 godina. Mi moramo stručno da pripremimo sva ta učenja da budu dostupna i da se pravilno razumeju kako bi moglo da se "iz njih propoveda" čitav taj prediod vremena.
Šrila Prabhupad je bez sumnje imao beskrajan entuzijazam i odlučnost da propoveda poruku Gospoda Caitanye Mahaprabhua. Nije bitno što nas je njegov vapu napustio. On ostaje u svom učenju i, putem digitalne platforme, mi sad možemo da prpovedamo širem auditorijumu nego kada je on bio fizički prisutan. Potpuno se uzdajući u milost Gospoda Caitanye, prigrlimo Šrila Prabhupadovu vani-misiju i odlučnije nego ikad ranije stručno pripremimo njegove Vani za 10 000 godina propovedanja.
Tokom proteklih deset godina dao sam okvir i sada smo postali (moćniji) više od Britanske imperije. Čak ni Britanska imperija nije bila tako ekspanzivna (nije se tako širila) kao mi. Oni su posedovali samo delić sveta, a mi još nismo okončali širenje. Mi moramo bezgranično da se širimo još više. Ali, sada moram da vas potsetim da moram da završim prevod Srimad-Bhagavatama. To je najveći doprinos; naše knjige su nam donele ugled. Ljudi nemaju vere u ovu crkvu ili u hramsko obožavanje. Ti dani su prošli. Naravno, mi moramo da održavamo hramove pošto je to neophodno da bi nam raspoloženje bilo na visini. Prost intelektualizam ne završava posao, mora da postoji praktično pročišćenje.
Tražim od vas da me sve više i više oslobađate odgovornosti upravljanja kako bih mogao da dovršim prevod Srimad-Bhagavatama. Ako stalno moram da upravljam, onda ne mogu raditi svoj posao na knjigama. To je dokument, svaku reč moram da odaberem trezveno i ako moram da mislim na menadžment, ne mogu da radim. Ne mogu biti poput ovih nepodobnih (bitangi) koji predstavljaju neku mentalnu izmišljotinu da bi prevarili javnost. Dakle, ovaj zadatak neće biti završen bez saradnje mojih postavljenih asistenata, GBC-a, predsednika hramova i sannyasija. Izabrao sam svoje najbolje ljude da budu GBC i ne želim da GBC ne poštuje predsednike hramova. Možete se naravno posavetovati sa mnom, ali ako je baza slaba, kako će stvari napredovati? Molim vas, pomozite mi u upravljanju, tako da mogu biti slobodan da završim Srimad-Bhagavatama koji će biti naš trajni doprinos svetu. – Šrila Prabhupadovo pismo svim poverenicima upravnog tela, 19. maj 1976

Ovde Šrila Prabhupad navodi da "ovaj zadatak neće biti završen bez saradnje mojih postavljenih asistenata" da mu pomognu da napravi "naš trajni doprinos svetu." To su Šrila Prabhupadove knjige koje su nam "donele poštovanje" i one su "najveći doprinos svetu."
Tokom godina, toliko mnogo vaniseve su pružili BBT bhakte, distributeri (delioci) knjiga, propovednici koji su se čvrsto držali reči Šrila Prabhupada i druge bhakte koje su bile posvećene distribuciji i očuvanju njegove Vani na ovaj ili onaj način. Ali ima još mnogo toga da se uradi. Radeći zajedno putem tehnologija brhat-brhat-brhat mrdanga (World Wide Web, odnosno svetske mreže) sada imamo priliku da u vrlo kratkom roku izgradimo neuporedivu manifestaciju Šrila Prabhupadove Vani. Naš predlog je da se okupimo u vanisevi i izgradimo Vani-hram koji će biti završen do 4. novembra 2027. godine kada ćemo svi slaviti pedesetogodišnjicu. 50 godina služenja Šrila Prabhupada u odvojenosti. To će biti vrlo prikladna i lepa ponuda ljubavi Šrila Prabhupadu i sjajan poklon svim budućim generacijama njegovih bhakta.
Drago mi je što ste svoju štamparsku mašinu nazvali Radha Press. To je veoma lepo. Neka vaša Radha Press bude obogaćena objavljivanjem svih naših knjiga i literature na nemačkom jeziku. To je jako lepo ime. Radharani je najbolji, najviši sluga Krišne, a štamparska mašina je najveći medij u ovom trenutku za služenje Krišni. Zato je zaista predstavnik Srimati Radharani. Ideja mi se jako dopada – Šrila Prabhupadovo pismo Jaya Govinda dasu (Direktor proizvodnje knjiga), 4. jul 1969
U većem delu 20. veka štamparija je pružala oruđe za uspešnu propagandu tolikog broja ljudi. Šrila Prabhupad je izjavio da su komunisti veoma stručno širili svoj uticaj u Indiji pomoću pamfleta i knjiga koje su delili. Šrila Prabhupad je ovaj primer iskoristio da bi izrazio kako je želeo da napravi veliki propagandni program za svesnost Krišne (distribuirajući) deleći svoje knjige širom sveta.
Sada, u 21. veku, izjava Šrila Prabhupada "" najveći medij u ovom trenutku za služenje Krišni "" može se nesumnjivo primeniti na eksponencijalnu i neuporedivu moć objavljivanja i distribucije putem interneta. U Vanipediji pripremamo Šrila Prabhupadovo učenje za pravilno predstavljanje na ovoj modernoj platformi za masovnu distribuciju. Šrila Prabhupad je izjavio da je štamparska mašina Radha njegovih bhakta u Nemačkoj zaista "bila predstavnik Srimati Radharani. " Zato smo sigurni da bi on smatrao da je Vanipedia takođe predstavnik Srimati Radharani.
ISKCON-bhakte su već izgradile mnoge lepe Vapu hramove - izgradimo sada bar jedan slavan Vani-hram. Vapu hramovi nude svete darshane oblicima Gospodnjim, a Vani-hram će nuditi sveti darshan učenjima Gospoda i njegovih čistih bhakta, kako ih je predstavio Šrila Prabhupad. Rad bhakta ISKCON-a će, naravno, biti uspešniji kada se učenja Šrila Prabhupada budu našla u njihovom ispravnom položaju za obožavanje. Sada postoji divna prilika za sve njegove trenutne" imenovane pomoćnike" da prihvate vani misiju izgradnje njegovog Vani-hrama i da inspirišu ceo pokret da učestvuje.
Baš kao što je ogromnom i prelepom Vapu hramu koji se uzdiže na obalama Gange u Sridham Mayapuru suđeno da pomogne širenju milosti Gospoda Caitanye po celom svetu, tako i Vani-hram Šrila Prabhupadovog učenja može da ojača njegovu ISKCON misiju da se proširi širom sveta i da uspostavi prirodni položaj Šrila Prabhupada tokom hiljada godina koje dolaze.
Vaniseva – Preduzimanje praktične akcije služenja
Kompletiranje (Završavanje) Vanipedije znači da će učenja Šrila Prabhupada biti predstavljena na način na koji to niko nikada nije učinio za dela ijednog duhovnog učitelja. Pozivamo sve da učestvuju u ovoj svetoj misiji. Zajedno ćemo pružiti Šrila Prabhupadu jedinstveno izlaganje svetu u obimu koji je moguć samo putem veba (mreže).
Želja nam je da Vanipedija postane referentna enciklopedija br. 1 Šrila Prabhupadovog učenja na više jezika. To će se dogoditi samo uz iskrenu posvećenost, žrtvu i podršku mnogih bhakta. Do danas je preko 1.220 bhakta učestvovalo u izradi Vanisource-a (Vani izvora) i Vaniquotes-a (Vani citata) i prevodima na 93 jezika. Sada, da bismo dovršili Vaniquotes i napravili Vanipedia članke, Vanibooks (Vani knjige), Vanimediju i Vaniversiti kurseve, potrebna nam je veća podrška bhakta sa sledećim veštinama:
• Administracija
• Sastavljanje (kompilovanje)
• Razvoj obrazovnih programa
• Dizajn i izgled
• Finansije
• Uprava (menadžment)
• Reklamiranje
• Istraživanje
• Ordržavanje servera
• Razvoj sajta
• Programiranje softvera
• Predavanje (podučavanje)
• Tehničko uređivanje
• Obuka
• Prevođenje
• Pisanje
Vanisluge nude svoje usluge iz svojih domova, hramova i kancelarija ili nam se mogu puno vreme pridružiti određeni period u Sridham Mayapuru ili Radhadeshu.
Doniranje
Poslednjih 12 godina Vanipedia se prevashodno finansirala distribucijom knjiga od Bhaktivedanta Librari Services a.s.b.l. Da bi nastavila sa izgradnjom, Vanipediji je potrebno finansiranje koje je nadilazi trenutne kapacitete BLS-a. Nakon što bude dovršena, nadamo se da će Vanipedia da se održava malim donacijama od procenta mnogih zadovoljnih posetilaca. Ali za sada, za završetak početnih faza izgradnje ove besplatne enciklopedije, usluga pružanja finansijske podrške je presudna.
Oni koji podržavaju Vanipedia mogu da izaberu jednu od sledećih opcija
Sponzor: Osoba koj donira bilo koju sumu koju želi
Pokrovitelj: Pojedinac ili pravno lice koji donira najmanje 81 evro
Stalni Pokrovitelj: Pojedinac ili pravno lice koji donira najmanje 810 evra sa mogućnošću od 9 mesečnih upata po 90 evra
Pokrovitelj rasta: Pojedinac ili pravno lice koji donira 8 100 evra sa mogućnošću od 9 mesečnih upata po 900 evra
Temeljni pokrovitelj: Pojedinac ili pravno lice koji donira 81 000 evra sa mogućnošću od 9 mesečnih upata po 9000 evra
Mi smo zahvalni - Molitve
Mi smo zahvalni
Hvala ti, Šrila Prabhupade
što si nam pružio ovu priliku da te služimo.
Daćemo sve od sebe da te učinimo zadovoljnim u tvojoj misiji.
Neka tvoje učenje pruži utočište milionima srećnih duša.
Dragi Šrila Prabhupade,
molimo te, opunomoći nas
svim dobrim kvalitetima i sposobnostima
i nastavi da nam šalješ dugoročno
ozbiljno posvećene bhakte i sredstva
da uspešno izgradimo tvoj slavni Vani-hram
na korist SVIMA.
Dragi Sri Sri Panca Tattva,
molimo vas, pomozite nam da postanemo bhakte drage Sri Sri Radha Madhavi
i učenici dragi Šrila Prabhupadu i našem Guru Maharaju
tako što će nastaviti da nam omogućava da radimo marljivo i pametno
u misiji Šrila Prabhupada
za zadovoljstvo svih bhakta.
Hvala vam što ste uzeli u obzir ove molitve
Komentar
Jedino milošću Šrila Prabhupada, Šri Šri Panca Tattve i Šri Šri Radhe Madhave koja opunomoćuje možemo da se nadamo da ćemo ostvariti ovaj herkulovski zadatak. Zato se neprestano molimo za njihovu milost.